The Project List displays project data in a clear grid view. You can use it, for example, to quickly identify projects that need action before your next meeting.
Where to Find
In the left-hand sidebar, click Project List to open the view: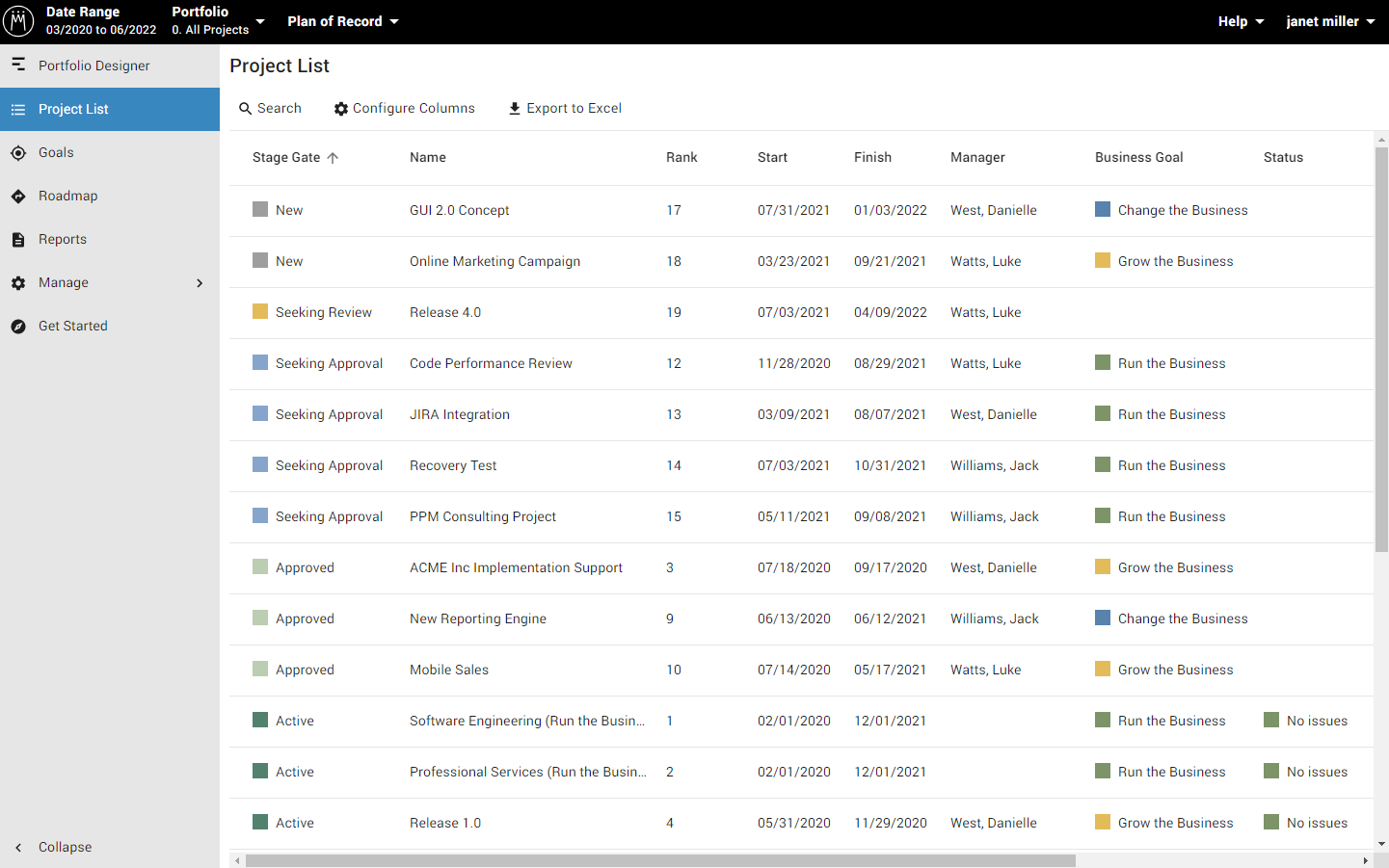 The list displays all projects and their details to which you have access.
To edit a project's details, move your cursor over the respective row and click the square icon that appears to the right:

You can Search for a project in the top left, and customize your view with Configure Columns.
With the Data Manager or Administrator access level, you can save an Excel file of your view by clicking Export to Excel.
How to Configure
Control which projects are shown by selecting a Date Range, Portfolio or Scenario in the black header bar at the top of your screen.
Customize Your View
Click Configure Columns on the top left to open a dialog where you can choose which columns you want to see and in which order.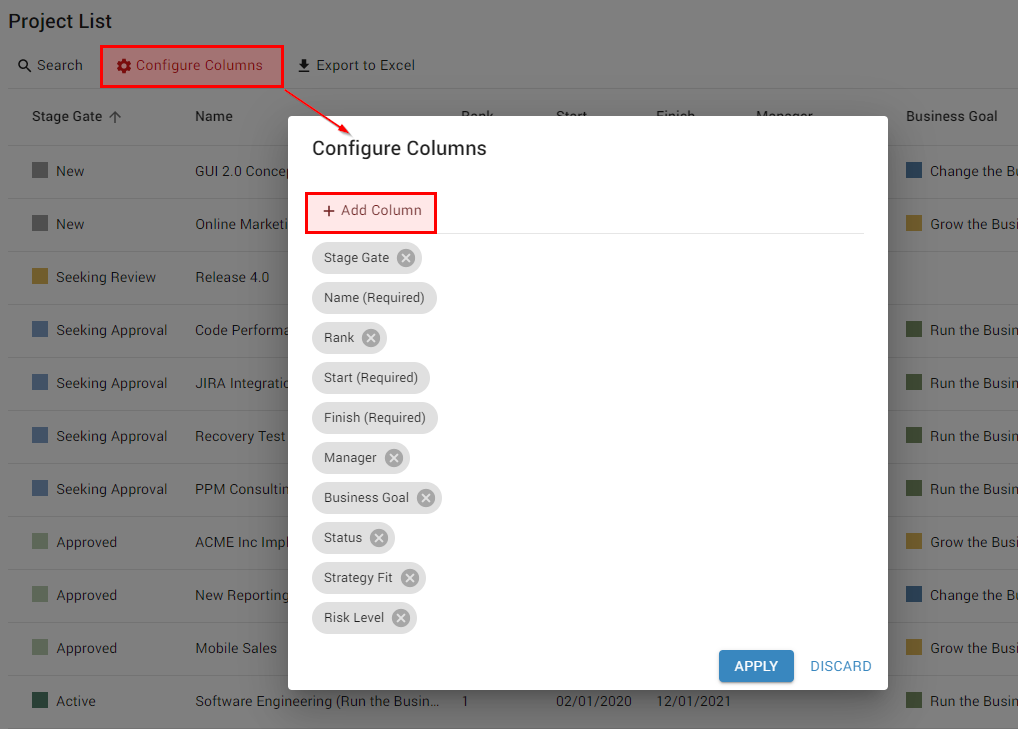 You can choose from all project fields as well as the program name and the first level of OBS units. Milestones and financial events are not available, but the key financial indicators OpEx Total, CapEx Total, Allocation Total (in hours) and Benefit Total can be selected.
The columns Name, Start and Finish are required and cannot be removed. If you do not need them in your view, simply move them to the bottom of the list so that the columns will be displayed to the far right out of the main view..
You can also adapt the width of the columns by using drag and drop.
Sort Your Projects
Click on a column's name to sort your projects. Columns such as the project name are sorted alphanumerically. Columns containing details from project fields of the lookup type (such as Status or Risk Level) are sorted by the order of their values. Administrators manage these values under Manage > Project Fields.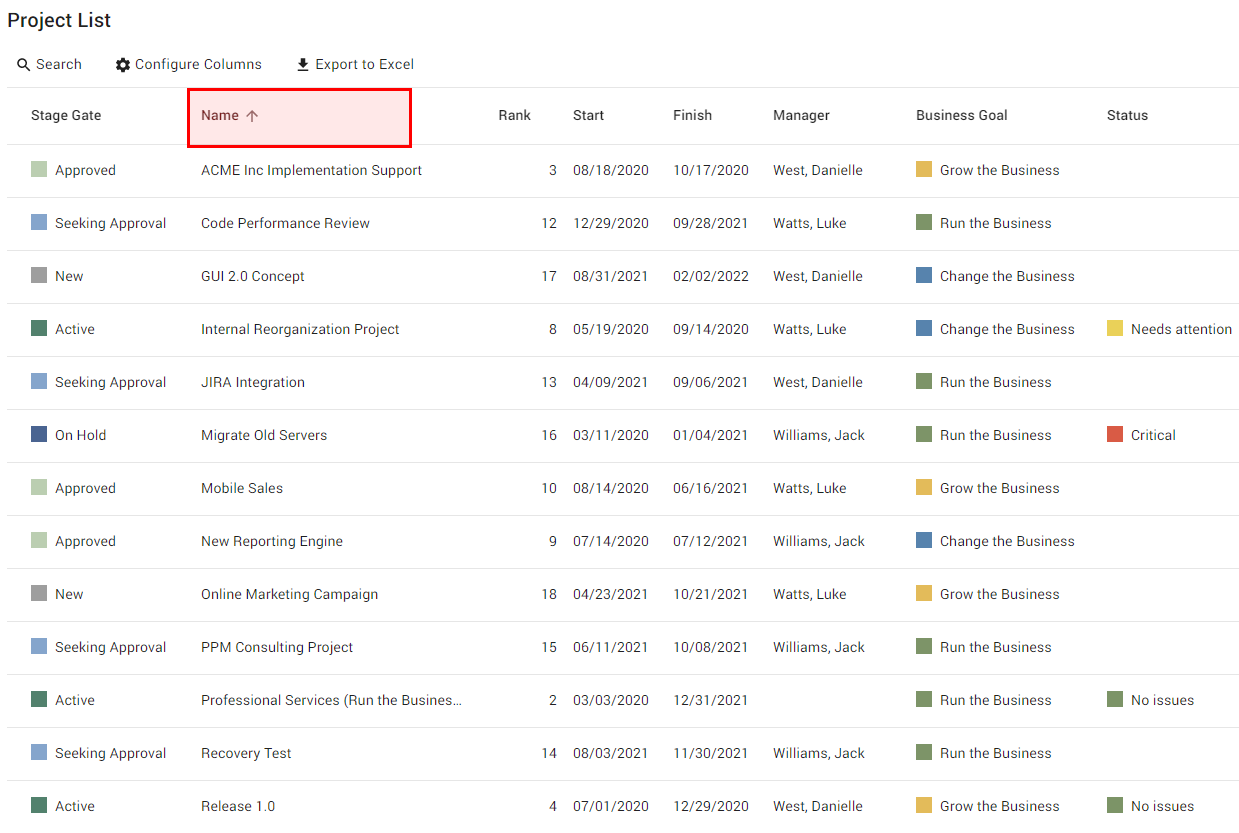 How to Use the Project List
Below you will find examples of how you can use the Project List for preparing and conducting meetings. Always first select the desired date range, portfolio and scenario in the header bar.
Prepare Your Board Meeting
For the board meeting, you want all your projects to be up to date. Quickly sort each column in ascending and descending order to make sure that the important fields are filled in.
Check if all projects seeking approval are up to date by sorting the projects by Stage Gate and possibly reviewing their notes. You can also check all for critical projects by sorting the list by Status.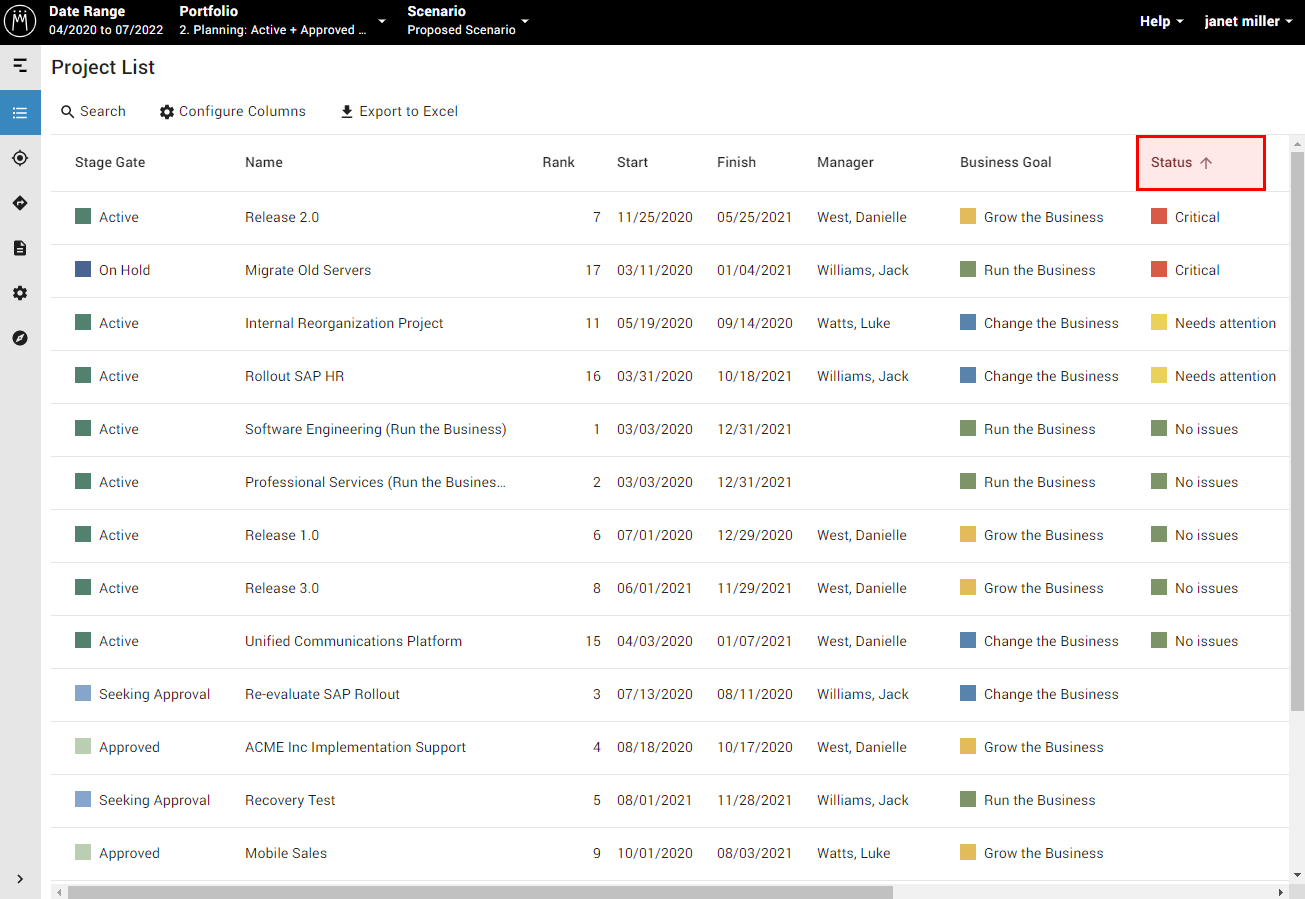 If you won't have access to Meisterplan during your presentation to management, simply export the Project List as an Excel file. You can also export one Excel file per customized view.
Present Your Plan in the Meeting
During the board meeting, management reviews active projects as well as new initiatives, and agrees on the plan for the next months.
After the active projects have been discussed, the meeting continues with reviewing and approving new projects. If necessary, select the respective portfolio and sort the list by Stage Gate to inspect all projects seeking approval.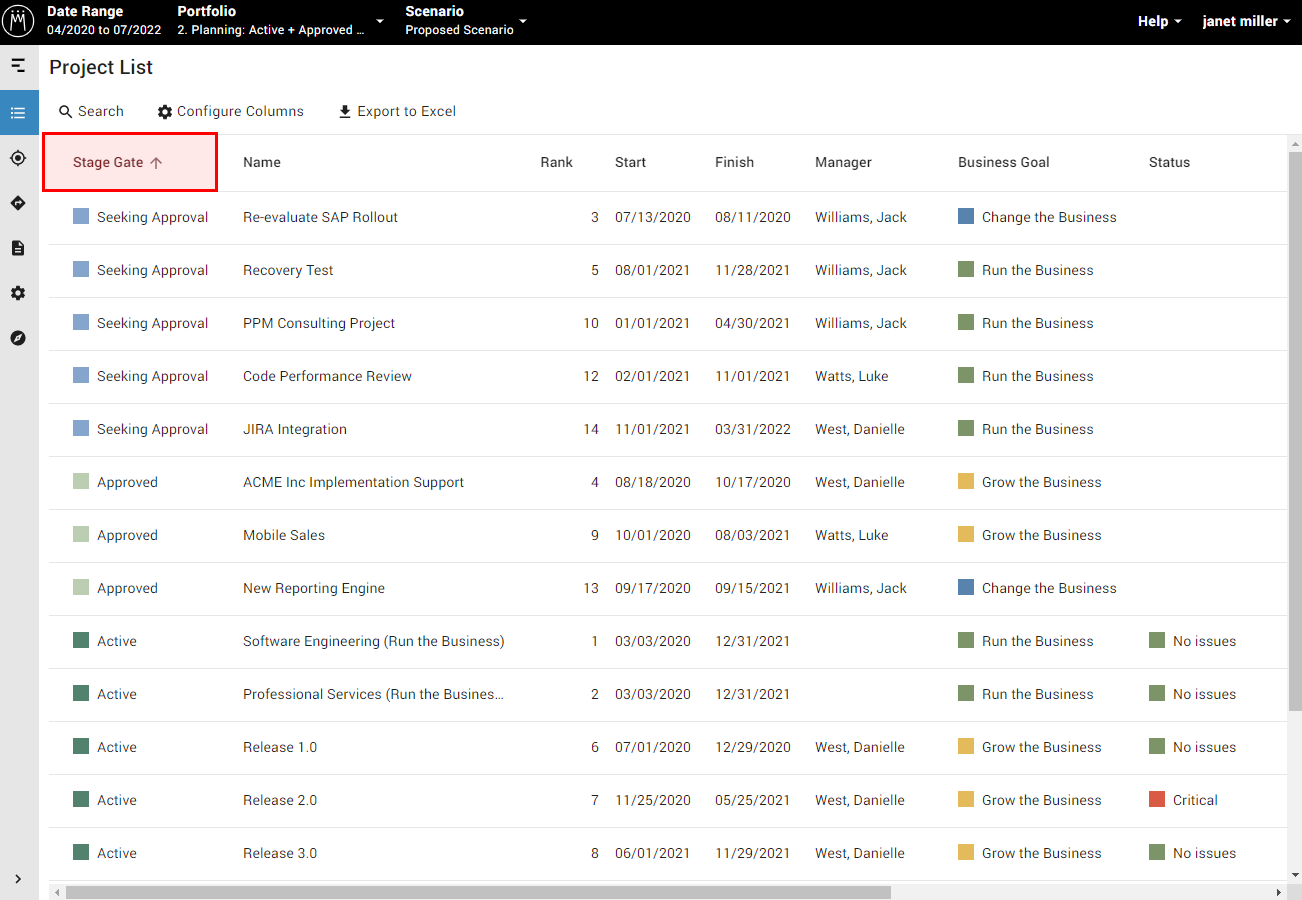 For further prioritization within a portfolio, you can sort the projects for example by Business Goal, CapEx or by their Project Score.
Please note: If you export your projects to Excel and edit them, you can then import your changes back into Meisterplan quickly and easily with the copy and paste import from spreadsheets. Please be aware that this import feature does not recognize all fields from the Project List and therefore will not import unrecognized fields.