This article explains the concept of the Plan of Record as opposed to scenarios in Meisterplan and shows how to assign or revoke plan of record edit rights for users.
General
The plan of record is the actual, live planning data, representing the current operating plan.
Data imported from external data sources or with the Excel import and export function will be added to the Plan of Record. If you would like to import data into a scenario, use the Quick Import via spreadsheet.
In Meisterplan, you can work directly on the plan of record. You can edit imported data and create new projects.
Using Scenarios
In addition to the plan of record, you may create an arbitrary number of scenarios to consider alternative plannings. See the articles in the Using Scenarios section for details.
Changes made in a scenario have no effect on the plan of record unless global project or milestone fields are changed. See the Global and Scenario Dependent Data article for details.
Plan of Record Edit Rights
To edit the plan of record, you need to have the Edit Plan of Record right. Users with the Manage Users and User Groups right may assign this right to a user group by checking the box in the Project and Program Rights section.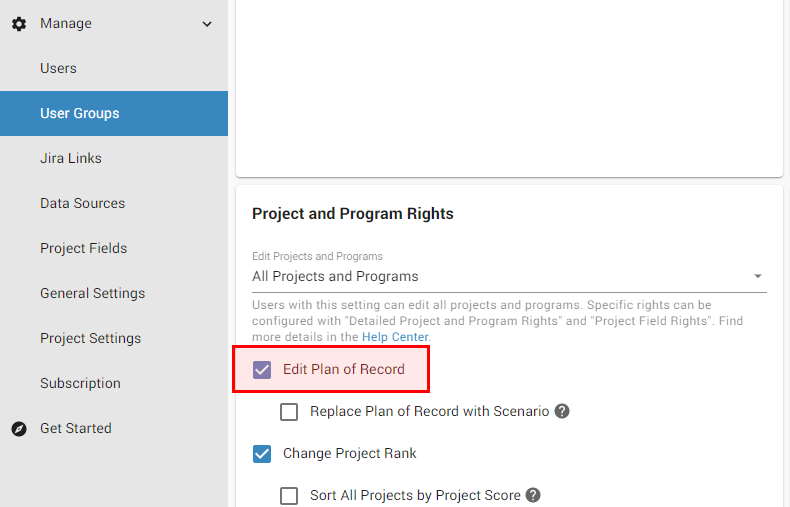 If a user does not have the Edit Plan of Record right, the user will be prohibited from editing the plan of record, and a padlock icon will be displayed in the scenario menu in the header when accessing the plan of record data.