Learn below how to use portfolio budgets for your financial planning.
If you are just getting started with Meisterplan, you will find all you need in the Portfolios in Meisterplan - Overview article.
Required User Rights
In the General section of your user group, you need to have the Access Financial Data right to access this function.
How to Configure
You can configure cost budgets and benefit targets for each portfolio. This lets you keep an eye on a portfolio's projects to make sure they remain within the portfolio's cost budget and generate the planned financial benefit.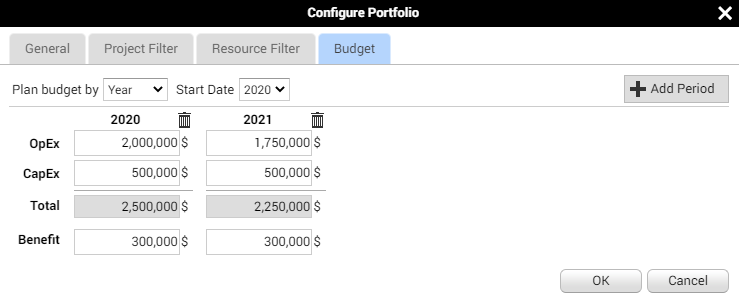 Costs are separately set for OpEx (Operational Expenditure) and CapEx (Capital Expenditure).
You can set budgets per year, quarter or month. Click Add Period to add another time period.
The start date depends on whether you work with fiscal years and how they are configured. Find more details in the Working with Fiscal Years article.
When you switch to a shorter intervall, the cost budgets and the benefit targets will be evenly distributed. When you switch to a longer intervall, benefit targets are summed up and the details of your original plan are lost.
How to Evaluate
In the Portfolio Designer, open the financial section to evaluate the cost and benefit of the planned projects compared to the budget: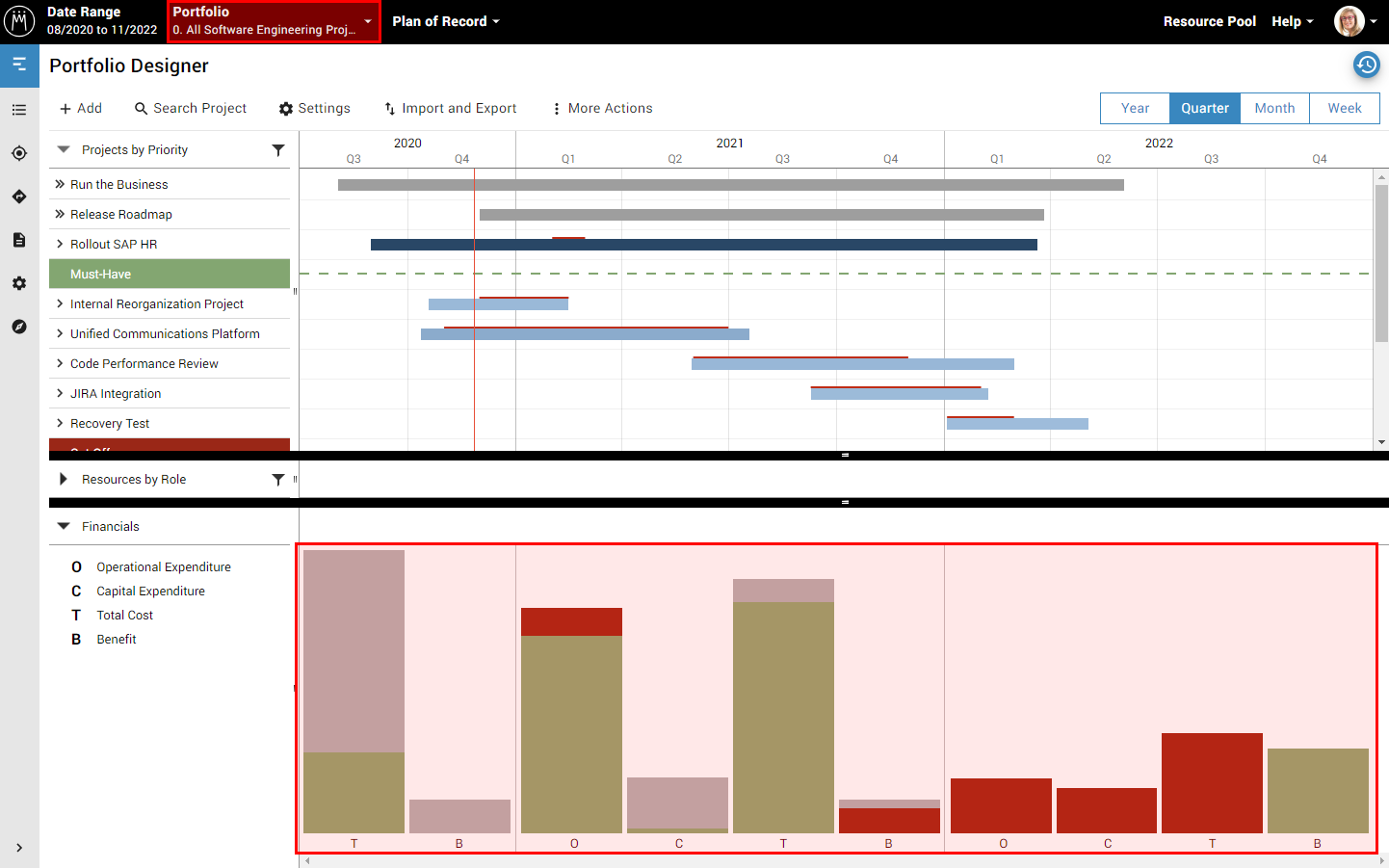 Find more details on the financial section in the Financial Section Basics article.