Availability All Editions
Learn how to add your first projects and resources to get started with Meisterplan.
Add Your First Project
In this video you will discover how to add your first own projects to Meisterplan to build a project portfolio:
Learn more:
2. Add or Import Your Data - Learn how to add your projects and assign people to them, either manually or using tools like Excel.
Quick Import: Projects -

Use copy and paste to easily import new and updated projects into Meisterplan from spreadsheets.
Add and Assign Your First Resource
If you simply want to add your first named resource (e.g., "John Smith") to Meisterplan and assign it to a project, this video shows you how:
Learn more:
Import Options
If you have a large amount of data, you can easily import the data into Meisterplan. Meisterplan offers different options for importing.
Quick Import via Copy & Paste
The easiest way to add data such as projects and resources is our Quick Import. You don't have to connect to external applications to use the Quick Import. You only need a spreadsheet with the necessary data, which you can copy and paste into Meisterplan.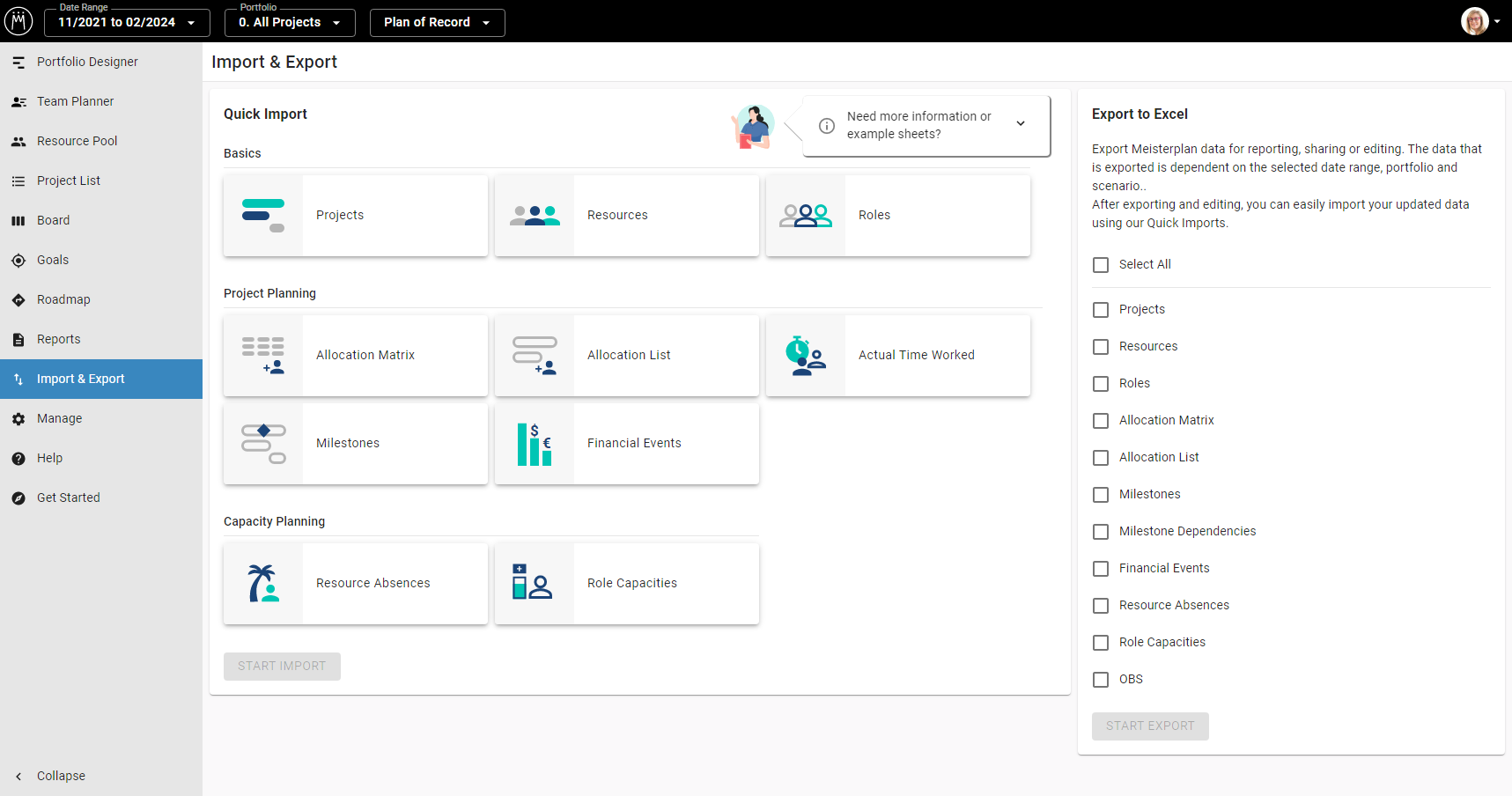 In the left Sidebar, click Import and Export to access the Quick Import.
Import by Connecting to External Tools
Data can also be imported by connecting to external tools. Meisterplan offers the following options: