This article describes the Manage Subscription dialog where you can view and manage your Meisterplan subscription. This dialog is available in SaaS systems for users with the Administrator access level under Manage Subscriptions in the main menu.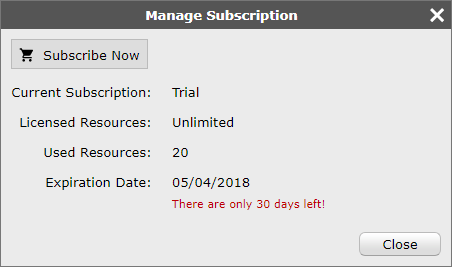 Subscribe Now: click here to upgrade your Meisterplan license.
Current Subscription: subscription status (Trial/Paid).
Licensed Resources: maximum number of resources.
Used Resources: current number of resources.
Expiration Date: expiration date of your trial license (for trial version only).