Question: How can I export or print the Gantt chart?
Answer: Take a (printable) screenshot using your browser to show the Gantt chart outside of Meisterplan:
If you use Chrome browser, that screenshot can show an even larger part of the timeline. Here's how to do that:
Step 1: Open the Chrome developer tools (F12) and select the device toolbar:

Step 2: Enter the resolution of your choice above the Meisterplan view:


Step 3: To take the screenshot, open the device toolbar menu on the right and select Capture screenshot: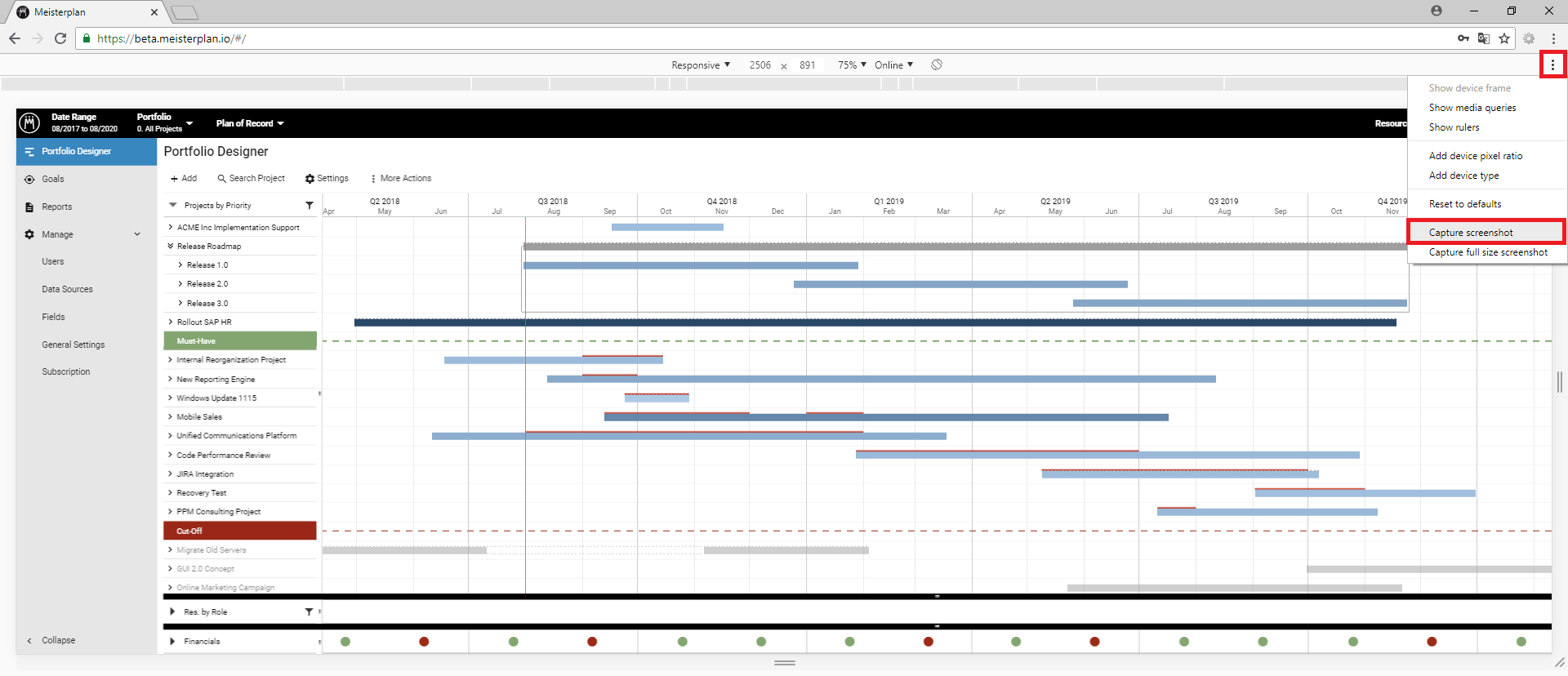 Step 4: Either Chrome saves the screenshot automatically (then you find it at the bottom of the browser window), or you have to choose where to save the screenshot.
You can also save the Roadmap as an image file to share specific information outside of Meisterplan. Simply group the Roadmap by your desired criterion and click Save as Image (png).