Whether your teams work agile or with traditional projects, plan your strategy with Meisterplan for Jira. Easily test out this feature before deciding if it is the right fit in your organization.
Prepare Meisterplan
To safely test how your Meisterplan-Jira integration could work, you only need your existing Meisterplan system and a Jira instance. Simply create a new scenario in Meisterplan to avoid risking your live data. In this article you will find details on how to do this. Here you will find details on the required user rights.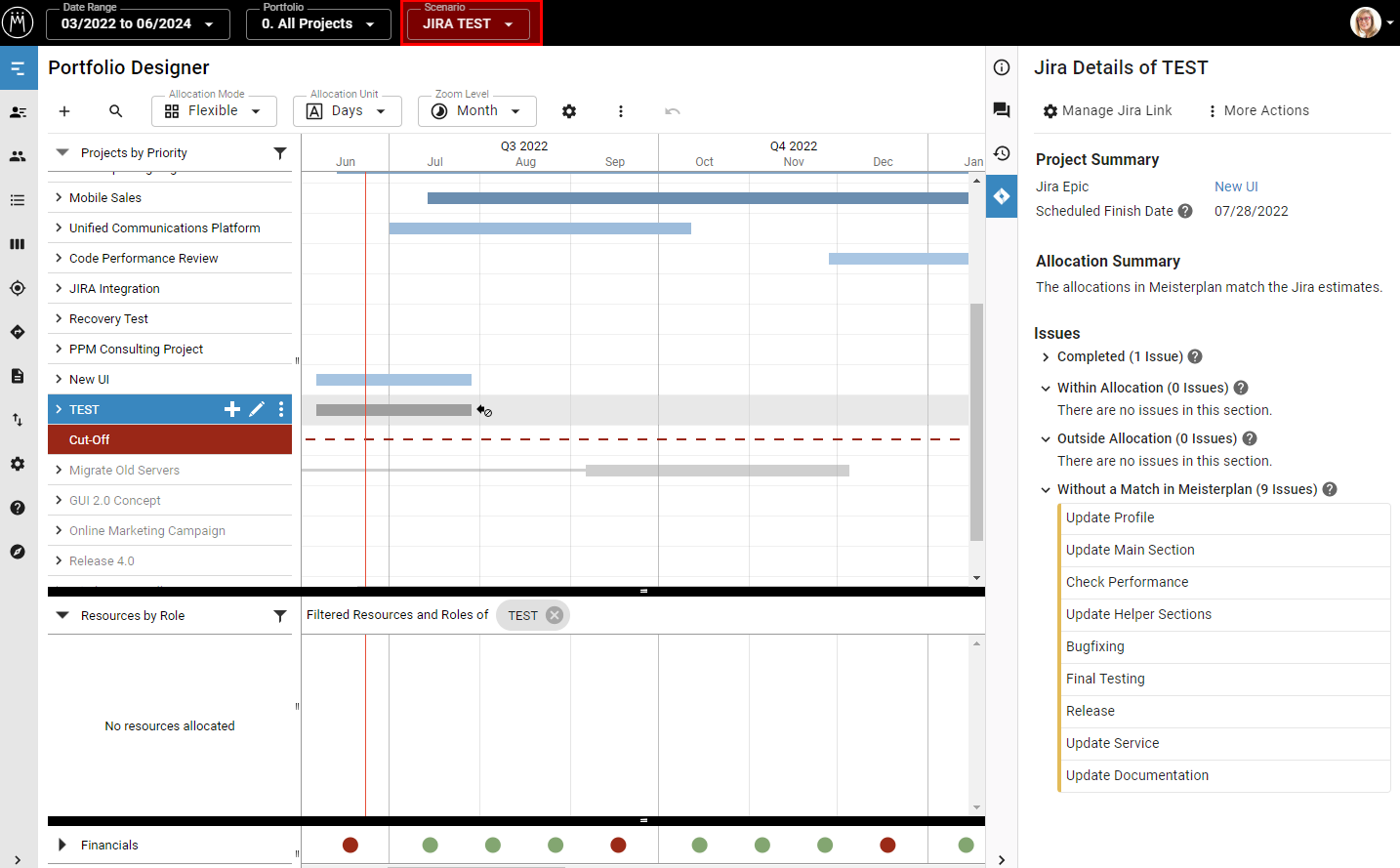 When you create a new scenario, the data from the current Plan of Record will be copied, so you can test the Jira integration with your system's details and configuration while keeping your active data intact.
Set Up a Jira Instance for Testing
If you go to https://www.atlassian.com/try and select Jira Software, you can create a new, empty Jira instance for your test. This allows you to try out Jira independently.
Next, create sample data in your new Jira instance, for example a few epics with some stories each, and an estimated effort per story.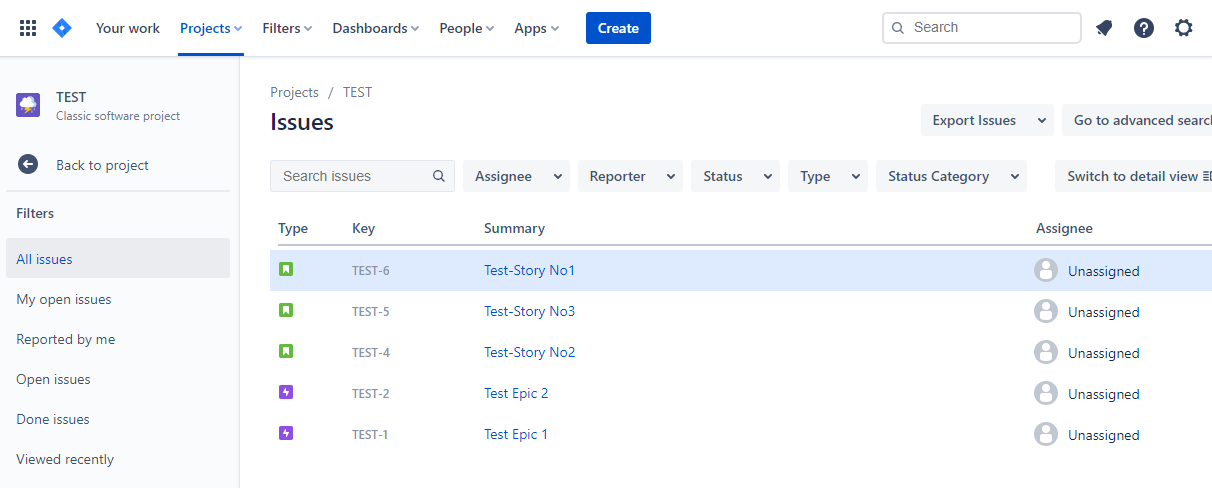 Import Jira Data in Meisterplan
Once you have created sample data in Jira, you are ready for testing. To load Jira data in Meisterplan, you can either first link Jira in Meisterplan, or you can start importing Jira data in Meisterplan right away and the link will be automatically added to the Jira Links overview in the sidebar.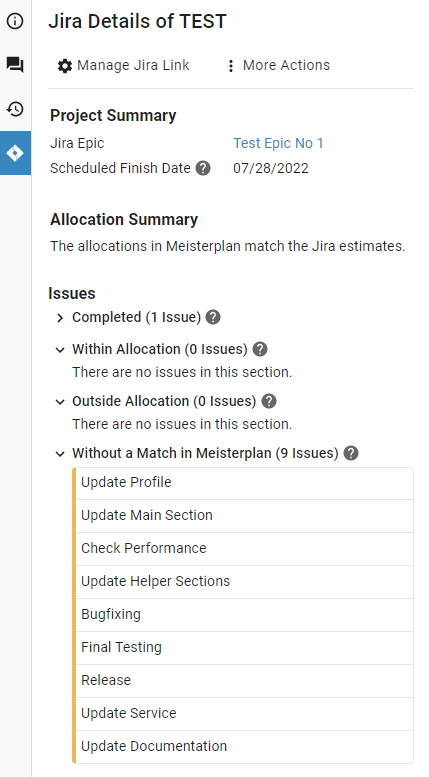 If after import you do not see the estimates of your stories, for example because you are using Story Points to track your work effort, you can learn here how to configure your Jira link.