Availability All Editions
Use customizable navigation to give different user groups access to specific views that are relevant for them in Meisterplan.
What is Customizable Navigation
Customizable Navigation is a way to limit what your users see in your Meisterplan system according to their user group. This allows you to, for example, set up your system to only allow users access to the view My Projects.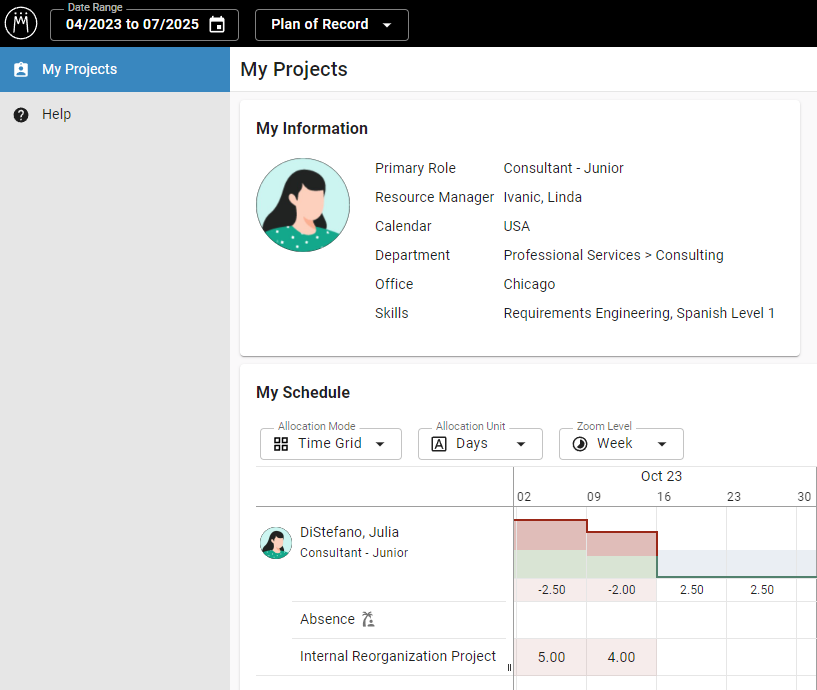 You can customize what a user sees. However, you cannot change the order of the views in the sidebar. 
If you create a new user group, they will automatically have access to every view. You can customize or limit this access at any time.
Where to Find
To use customizable navigation in your organization, click Manage in the left sidebar. Then select Customizable Navigation.

How to Customize Your Users' Views
Click the X next to any user group to revoke their access to the view listed above.

Or, alternatively, click the arrow at the end of the row and select any user groups you'd like to grant access to.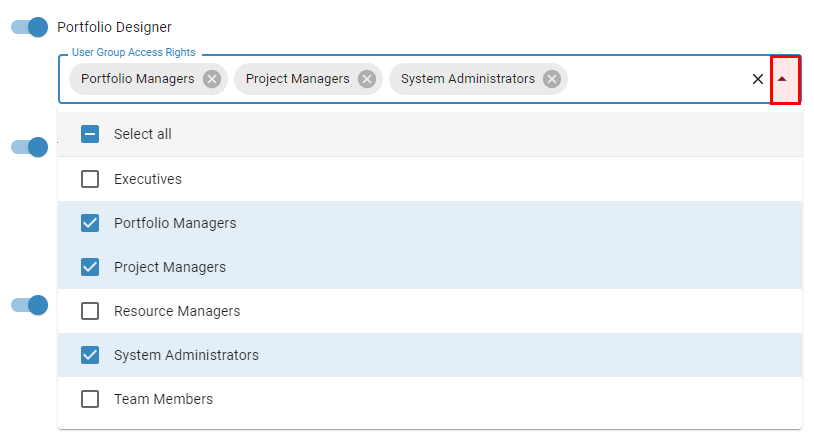 By switching off the toggle next to the name of the view, you will remove access for all user groups. If you toggle it back on, you must input which user groups you would like to have access to the view. 
Which Views Does This Apply To?
You can customize your users' access to the following views:
Portfolio Designer
Team Planner
My Projects
Project List
Board
Goals
Roadmap
Reports
Which Views Does This Not Apply To?
You cannot customize your users' access to the following views:
Resource Pool

Access to this view is determined by the Edit Resource Pool, Absences, OBS, Calendars and Skills user right

Import & Export

Access to this view is determined by the Import Data and Export Data user rights

Manage

Access to this view is determined by the Manage Project Fields, Project Settings, Project Overview, Navigation and Advanced, Manage Users and User Groups, Manage Subscription, Manage Portfolios and Manage Jira Connector user rights.

If a user only has access to one relevant section (e.g., Manage Portfolios), they will only see that specific tile in the Manage section.

Help

Access to this view is always available

Get Started

Access to this view is available to the creator of the system