This article describes the hints that appear when you move the mouse cursor over columns and traffic lights in the financials section of the Portfolio Designer view in Meisterplan.
Required User Rights
In the General section of your user group, you need to have the Access Financial Data right to access this function.
Column Hints
If you hover your mouse over a column, a hint appears which summarizes costs and benefit for the active portfolio in the corresponding period: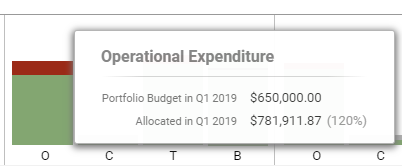 Traffic Light Hints
When the financials section is collapsed, hints will also be displayed when you hover your mouse over a traffic light: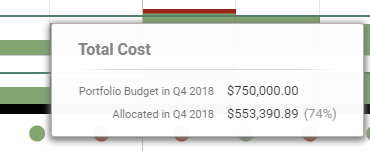 Relation to Zoom Level and Planning Interval
Data in the financial section is summed up by year, quarter or month, depending on your Portfolio Designer zoom level (see the article Financial Section Basics for more details). If this deviates from your portfolio budget planning interval, budget data is summed up in the hint as well.
So if, for example, your portfolio budget planning interval is set to quarters...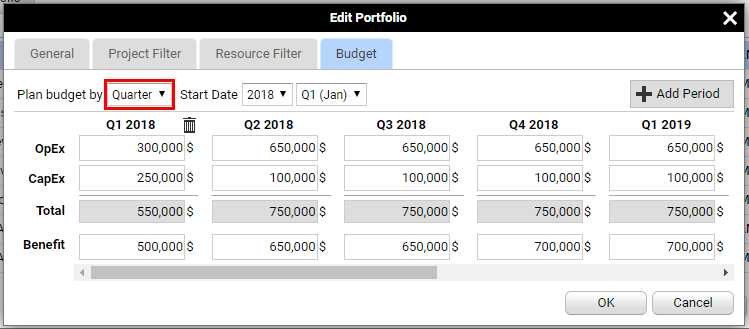 ... and data in the financial section is summed up by year (as happens in the Quarter zoom level), then Portfolio Budget and Portfolio Target numbers in the hint are summed up like this: