This article describes the hints for columns and traffic lights in the financials section of the Portfolio Designer view in Meisterplan.
Column Hints
The column hints summarize costs and benefit in the corresponding period.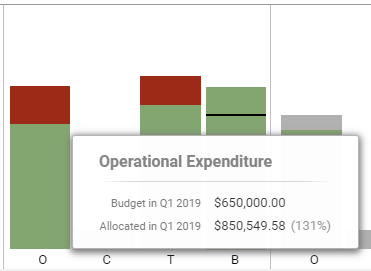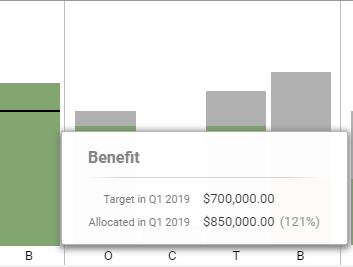 When your zoom level is less detailed than your cost budget and target benefit plan, the hints also show that the budget or target benefit is summed up.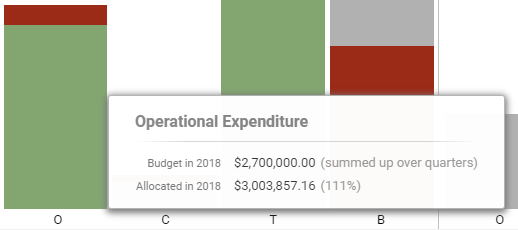 Traffic Light Hints
When the financials section is collapsed, hints will also be displayed when hovering traffic lights.