Question: How can I export or print the Gantt chart?
Answer: There are two options for showing the Gantt chart outside of Meisterplan:
Option 1: Reporting software Tableau
If you have licensed the third-party reporting software Tableau, you can use our Tableau Online template.
Option 2: Screenshot via Chrome
Take a (printable) screenshot simply using your browser.
If you use Chrome browser, that screenshot can show an even larger part of the timeline. Here's how to do that:
Step 1: Open the Chrome developer tools (F12) and select the device toolbar:

Step 2: Enter the resolution of your choice above the device view.
Step 3: To take the screenshot, open the device toolbar menu on the right and select Capture screenshot: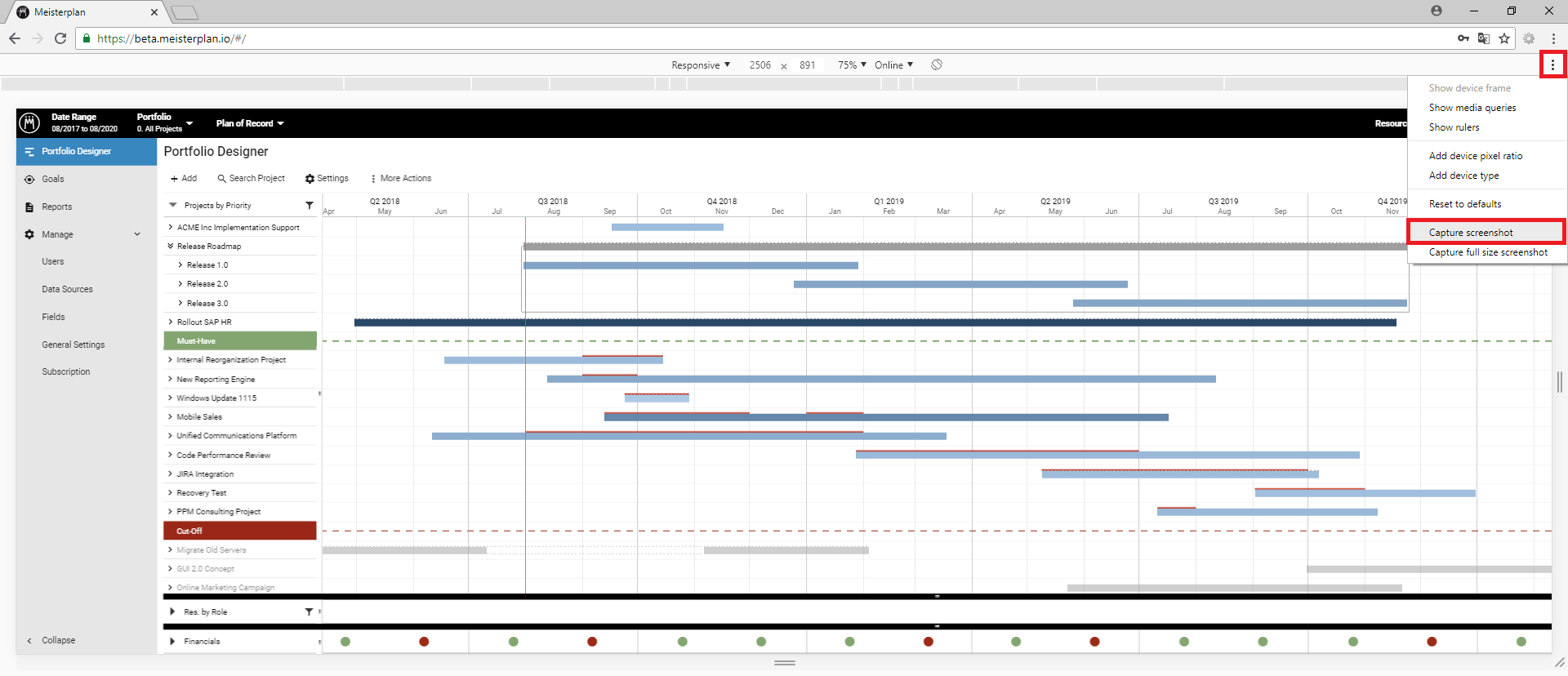 Step 4: Either Chrome saves the screenshot automatically (then you find it at the bottom of the browser window), or you have to choose where to save the screenshot.