This article gives an overview of the navigation, menus and views in Meisterplan.
Overview
The following items are always visible in Meisterplan.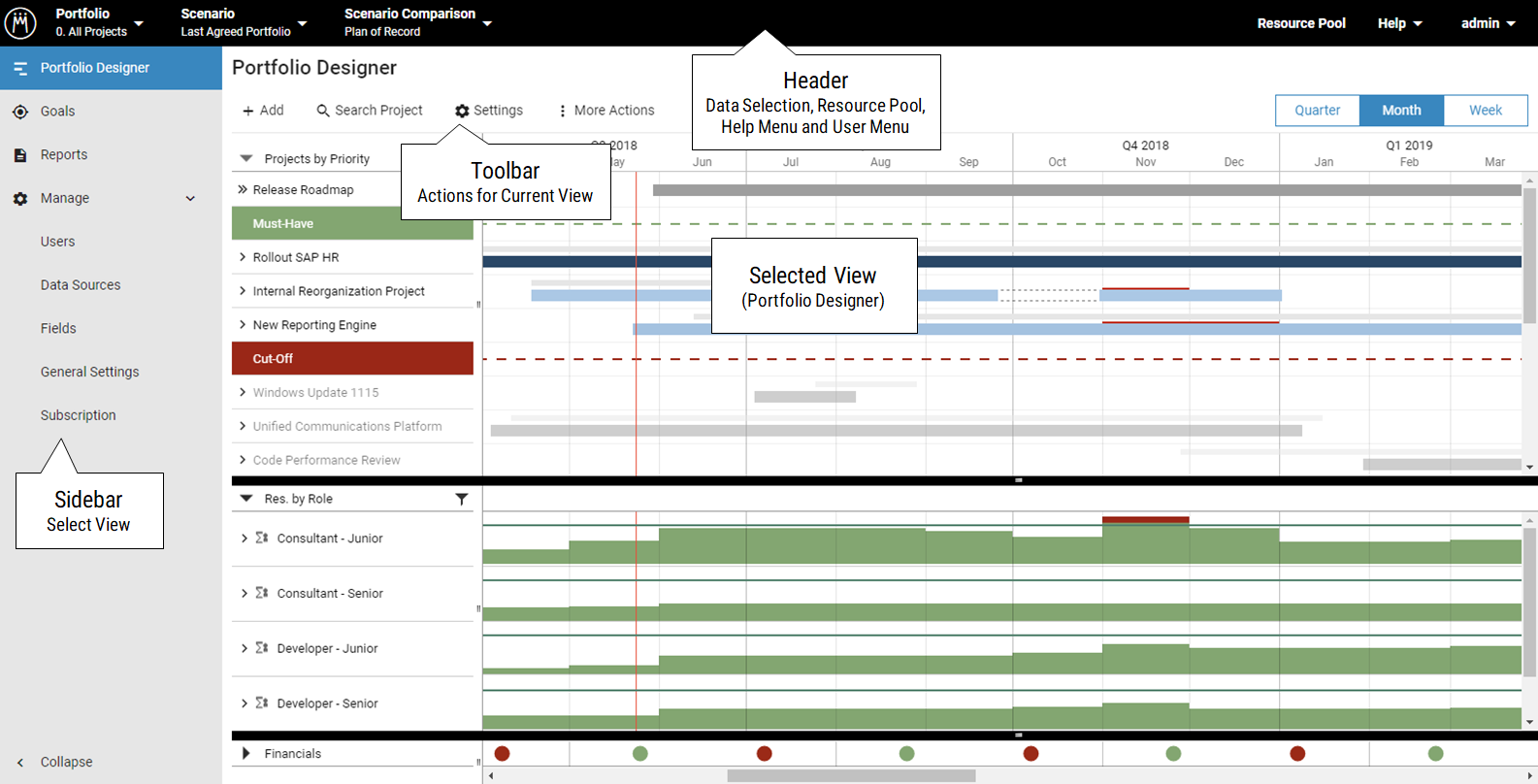 Header: here you select which data to use, get help, edit personal settings or logout. Administrators and Data Managers may also access the resource pool here. For details about the individual menus and the resource pool, see the Items in the Header section below.
Sidebar: here you select the current view. The available views are listed in the Views in the Sidebar section below.
Selected View: the main area of the screen displays the view selected in the sidebar.
Toolbar: some views offer a toolbar with actions specific to that view. Toolbar features are described in the articles describing the individual views linked below.
Items in the Header
The following items are available in the header.
Views in the Sidebar
The following views are available in the navigation sidebar. The administration views under Manage require the Administrator or Data Manager access level. Their list items below are labelled accordingly.