This article gives an overview about Meisterplan's main screen and menus.
Main Screen
The following elements are always visible in the main view of Meisterplan: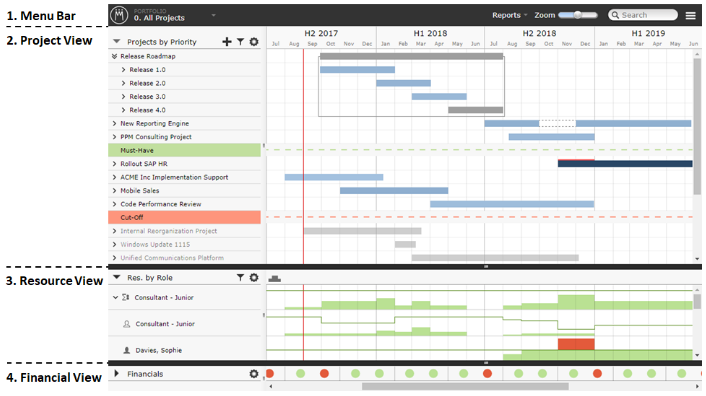 When financial data is included, the main view also shows:
Expand and collapse resource view and financial view by clicking the arrow icons.
The following items are displayed in the menu bar: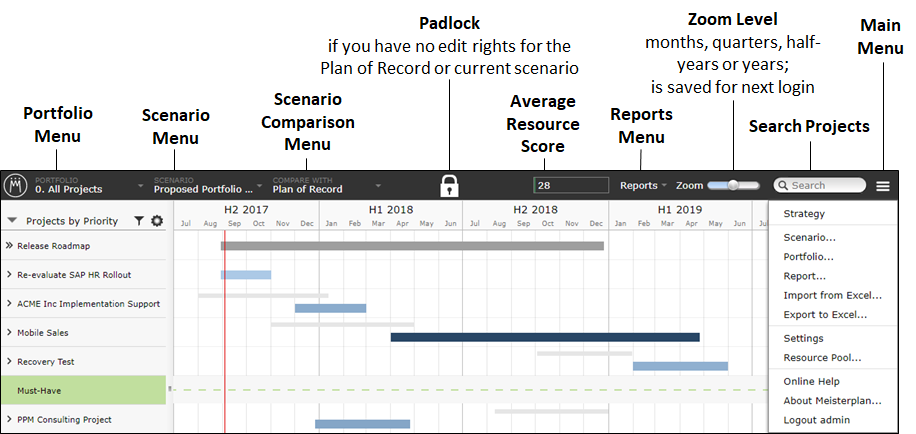 Options limited to the Administrator or Data Manager access levels are marked accordingly.
Details about the features accessible via the main menu can be found on the linked pages.
Click the three horizontal bars in the upper right corner to open Meisterplan's main menu.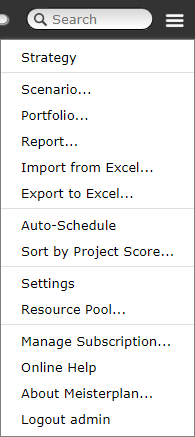 Please note that most options are only available in the main screen. The main menu for the Settings offers only a subset of options.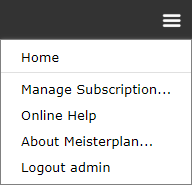 The following actions and views are available in the main menu: